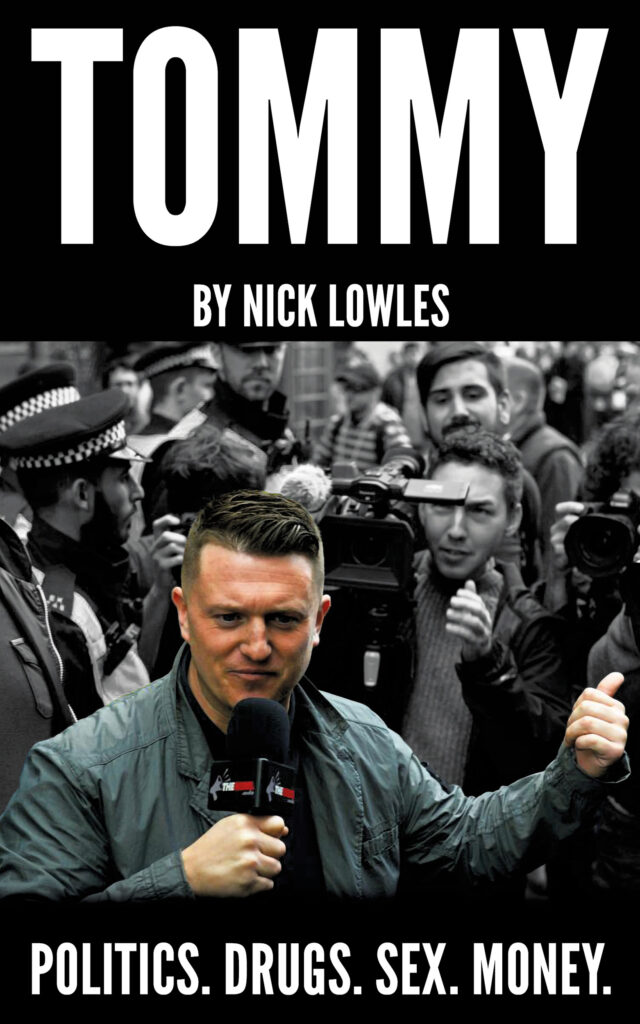 TOMMY exposes the reality behind the myth of far-right agitator Stephen Lennon, better known to the world as "Tommy Robinson".
Painstakingly researched and with exclusive access to 29 former and current members of Lennon's inner circle, as well as thousands of WhatsApp messages, emails, voice notes and texts, TOMMY reveals how one-time football hooligan Stephen Lennon became Britain's most infamous and richest far-right extremist.
TOMMY lifts the lid on the fraud, violence and exploitation at the heart of the Tommy Robinson empire.
TOMMY exposes the dark side to Lennon's moneymaking operation. It reveals how he has at best ignored, and at worst covered up, domestic violence and exploitation of vulnerable women from those around him.
TOMMY reveals how he was consciously used and exploited by the Vladimir Putin's regime to stir up division and discontent in the UK.
TOMMY uncovers Lennon's hidden millions. The properties, the businesses and discussions to hide his money in Russia.
TOMMY lays bare the truth behind the myth that is Tommy Robinson.
This brilliant, forensic book 'Tommy' by Nick Lowles is one of the most important of the year.

KEVIN MAGUIRE Associate Editor, Daily Mirror
"A must read for anyone interested in politics and concerned about the far right."

MARK TOWNSEND Home Affairs editor, The Observer