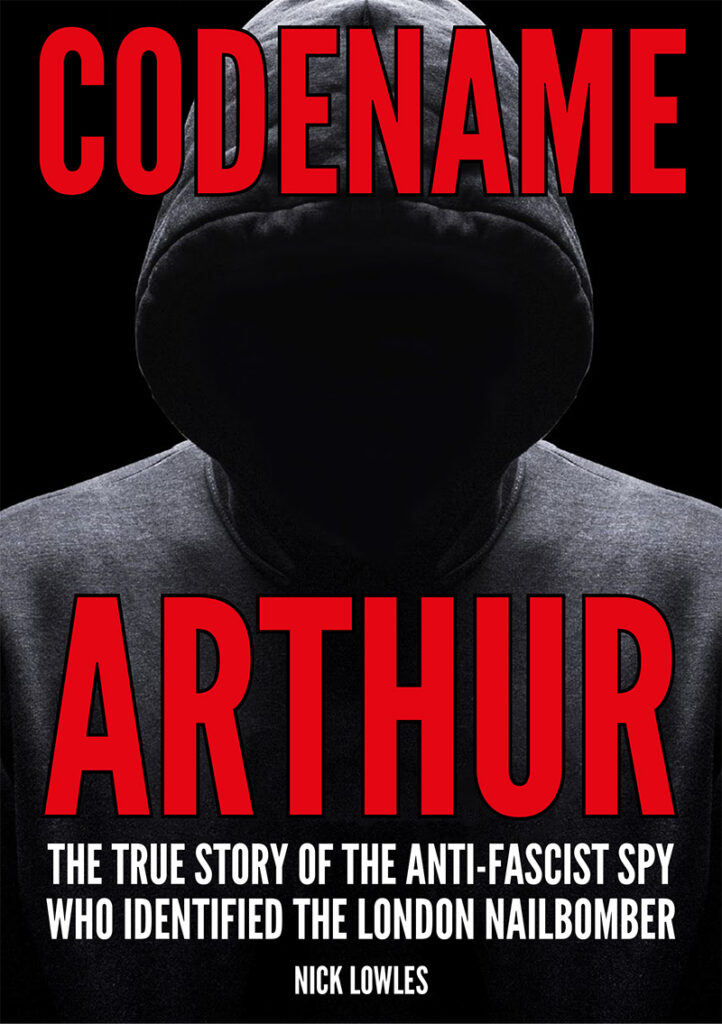 The true story of the anti-fascist spy who identified the London nailbomber
In 1994 a young man offered to infiltrate the British National Party for the anti-fascist cause. Over the next 10 years, pretending to be a nazi, he was to attend over 400 BNP meetings, rallies and leafleting sessions, providing detailed reports of everyone he met, everything he saw and everything that was being planned – causing havoc to London BNP along the way.
Release date: 14 June 2021
Codename Arthur is the true story of a quite remarkable man. A man motivated simply by the desire to defeat fascism.